DEFINITIONS
Traditionally, healthcare has required in-person exchanges between patients and healthcare providers. Evolving telecommunications technology, however, is changing delivery of care by removing the barriers that once prevented patients from receiving healthcare services.
TELEHEALTH
Telehealth includes a wide variety of remote health care services. All videoconferencing, transmission of still images, patient portals, remote monitoring of vital signs, continuing medical education, and call centers are considered telehealth.
TELEMEDICINE
Telemedicine is defined as the use of electronic communications and information technologies to provide medical care (diagnostic and treatment-related services), when the providers and individual patients are at different locations.1,2
TELEMENTORING
Telementoring is the use of telecommunication and electronic information processing technologies to transfer specialist clinical knowledge and experience to other providers.3
MDMOM Telehealth Initiative for Severe Hypertension in Pregnancy
The MDMOM statewide Telehealth Initiative for Severe Hypertension in Pregnancy (MTISH) was conceived in 2022 to bolster efforts from the Maryland Perinatal Quality Collaborative in reducing maternal morbidity and mortality from severe hypertension in pregnancy across the state. In Maryland, hypertensive disorders in pregnancy are a key driver of maternal mortality and severe maternal morbidity.  
Through the new telehealth initiative, MDMOM aims to:
Improve monitoring of blood pressure for patients at risk or with severe hypertension in pregnancy or postpartum
Establish a menu of adapted mechanisms for hospitals to monitor and follow-up with these patients
Share lessons learned with hospitals and health providers across Maryland.
  MTISH offers two programmatic components to all Maryland birthing hospitals:
Distribution of free Bluetooth blood pressure monitors, cuffs, and education materials to patients with or at risk of hypertension in pregnancy or postpartum for self-monitoring
Referral to Optum OB Homecare services for 24/7 telehealth nursing surveillance of patients with severe hypertension in pregnancy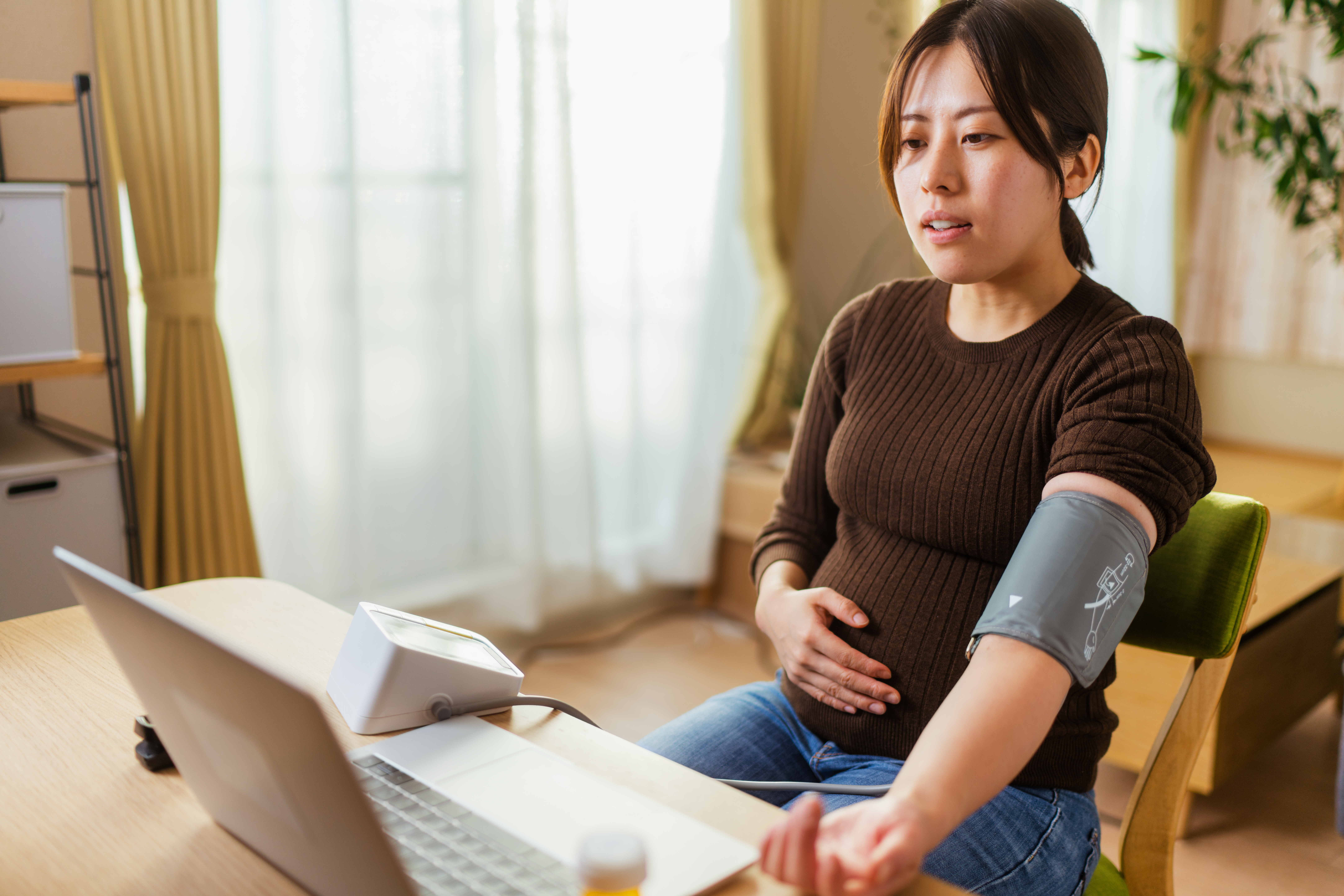 Access our "How to Measure Your Blood Pressure Handout" here in: English  |  Spanish
DEVELOPING A PERINATAL TELEMEDICINE & TELEMENTORING NETWORK IN MARYLAND
Obstetric care is a complex medical undertaking in the United States, with racial, ethnic, and nativity disparities and geographic challenges exacerbating inequitable access to services. In Maryland, specialty maternal-fetal medicine (MFM) services are concentrated in Baltimore and Annapolis, drastically limiting access to such services for women residing in peri-urban and rural areas. The shift to virtual care during the COVID-19 pandemic provides both a need and an opportunity to rapidly improve access to obstetric care in Maryland using telemedicine and telementoring services. MDMOM aims to design and implement a statewide perinatal telemedicine and telementoring network to:
Connect hospital-based obstetric providers throughout Maryland with MFM specialists University of Maryland Medical System for peer-to-peer consultation and telementoring
Increase access of high-risk pregnant and postpartum patients to MFM specialists at University of Maryland Medical System via home telemedicine consults
RESULTS FROM A STATEWIDE PERINATAL TELEMEDICINE NEEDS ASSESSMENT
Between July and September 2020, the MDMOM Program conducted a qualitative assessment of needs for and capacity to provide perinatal telehealth services in Level I and II birthing hospitals in Maryland. The overarching goal of this assessment was to inform the design and implementation of the statewide perinatal telemedicine network in Maryland.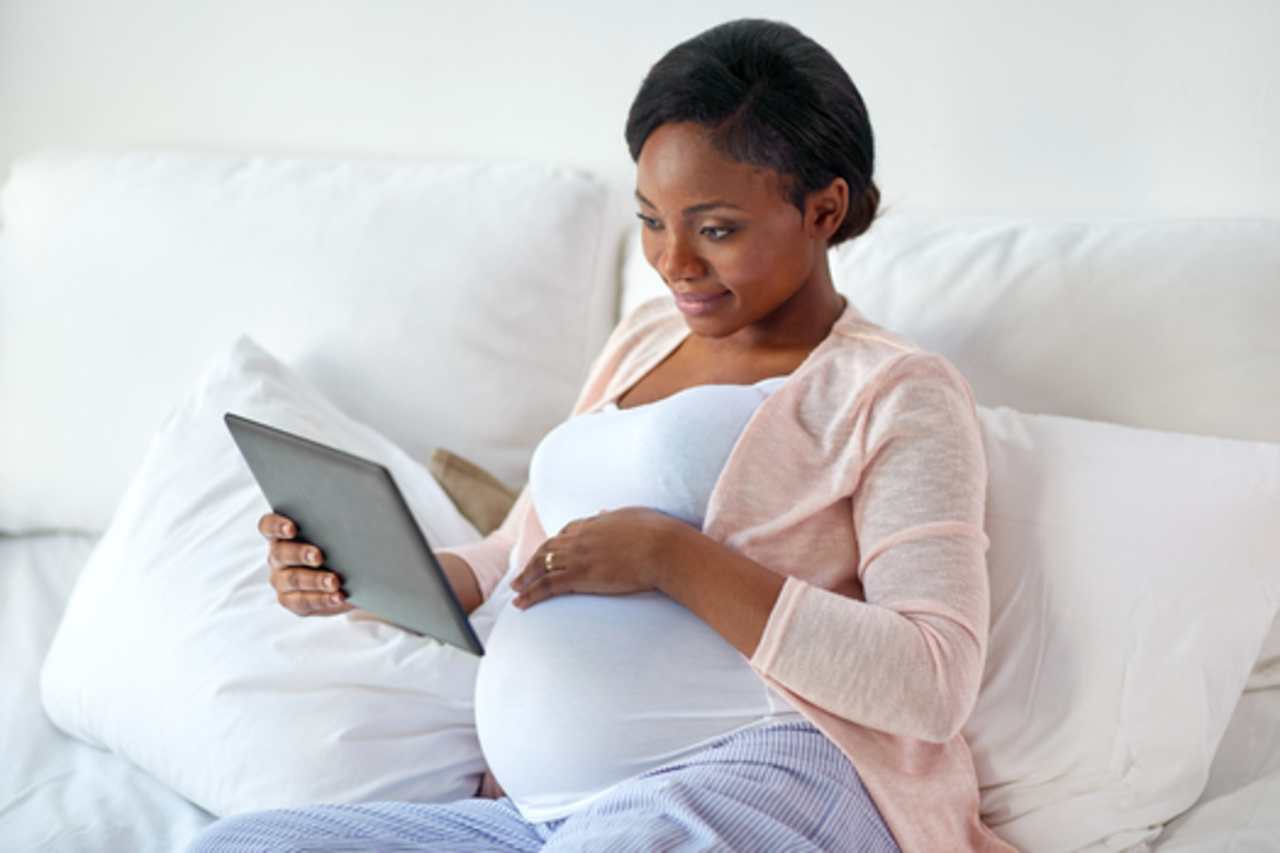 Key finding from this assessment are available here and summarized briefly below:
Less than half of the Level I & II birthing hospitals in the state currently offer obstetric services to high-risk patients through telemedicine. Instead, they refer patients to Johns Hopkins University, University of Maryland Medical System, or Level III hospitals within their health system for specialty care.
---
The majority of Level I & II birthing hospitals indicated interest in participating in a statewide perinatal telemedicine network.
---
Perceived benefits of the telemedicine network included improved access to services, convenience, and cost-savings.
---
Access our publication on
Perinatal telemedicine at lower-level birthing hospitals in Maryland and Lessons learned from a landscape analysis